STUDENT MEMBERSHIP
VIEW BENEFITS
---
Current Aggie students can carry their passion for Texas A&M Athletics beyond gameday while building their own tradition of support.
The Student Membership level is available to any current Texas A&M student and runs from June 1 - May 31. Members will receive exciting benefits, access to events and have the opportunity to get a head start building priority points!
Student Membership Benefits
---
Exclusive athletics staff & student-athlete speaker events
Exclusive athletics venue & building tours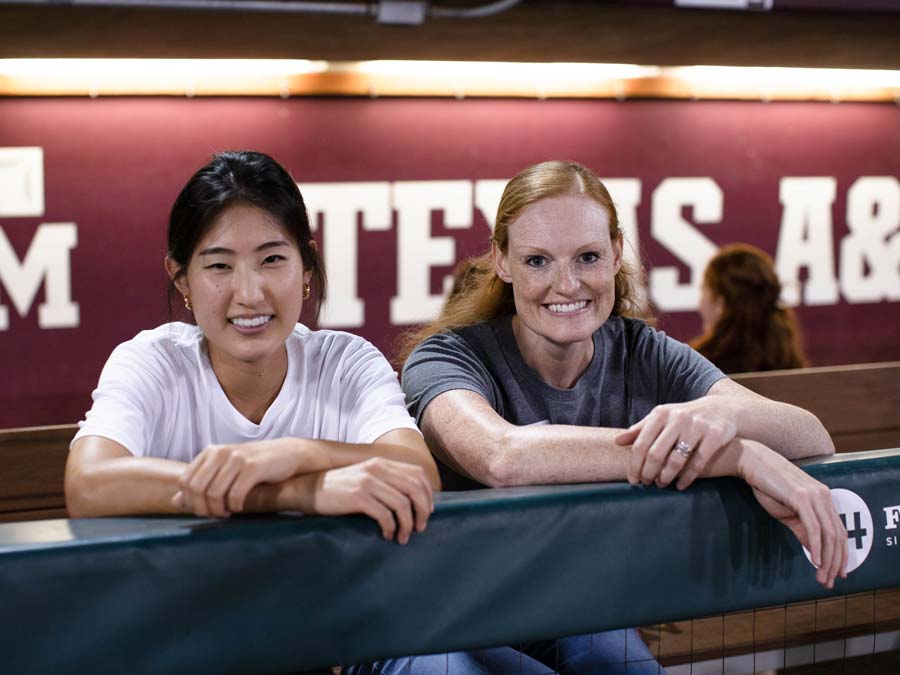 Exclusive photo opportunities on Kyle Field
Support Texas A&M Athletics beyond gameday
2023-2024 Student Membership T-Shirt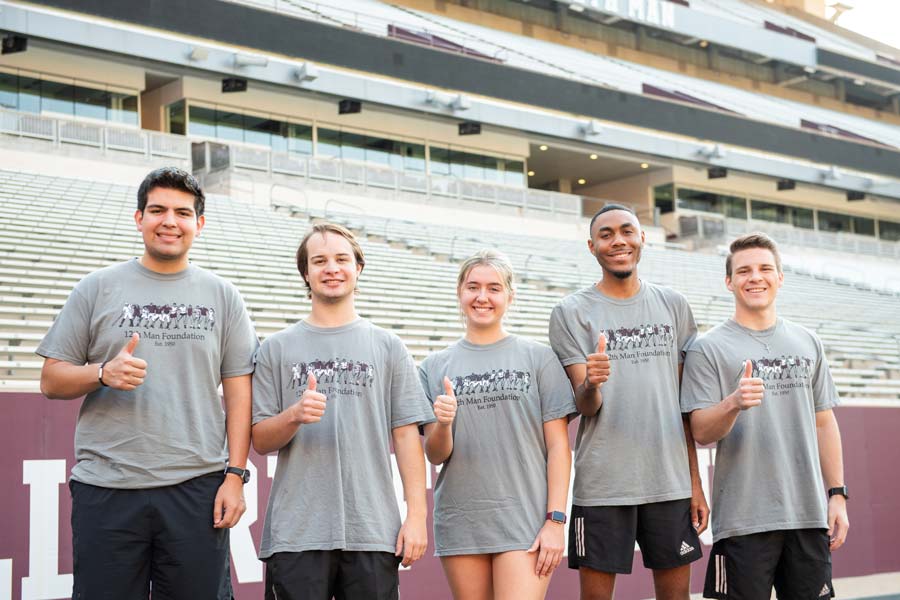 Digital Membership card
If you have any questions about becoming a student member, please contact Christina Webster at 979-260-2397.
The Collegiate Council is a select group of student leaders on-campus who go above and beyond to enhance the 12th Man Foundation's footprint through ambassadorship and student engagement.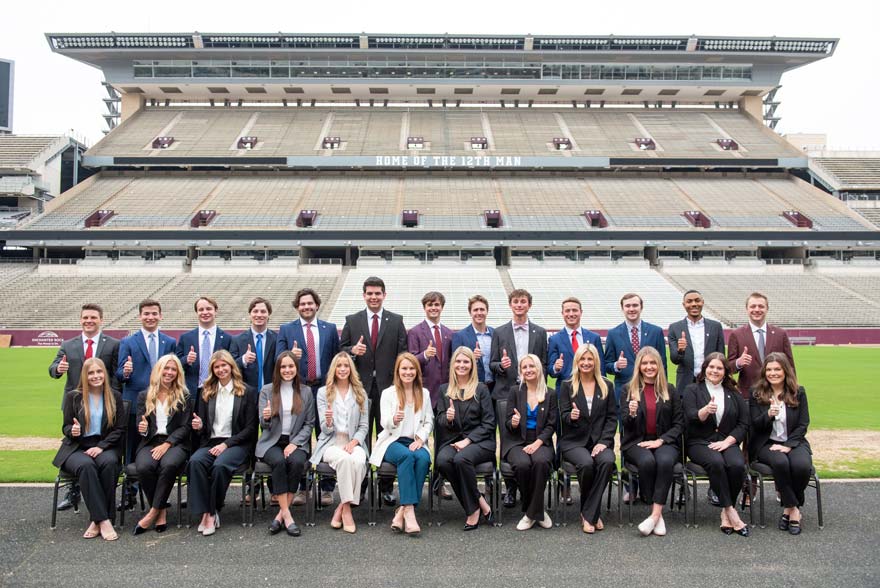 2023-24 Collegiate Council (L-R, back to front): Carter Monrad, Travis Carlson, Josh Davis, Payne Davis, Blake Guerra, Adrian Barajas, Jack Torn, Jackson Dark, Carter Bajoit, Kyle vonBehren, Tyler Cooper, Royce Dawkins, Clay Hoover, Julia Horak, Gentry Garner, Kate Carlin, Mary Grace Rodriguez, Alexis Ortiz, Anna Stone, Preslie Thomas, Caitlin Torn, Caroline Torn, Laney Muench, Lainey Mandaville, Katie Taylor.
More Information on the Collegiate Council